Explore Our Wide Range Accessibility of Computer Monitors
Welcome to The Bitworks, Inc., your ultimate destination for high-quality computer monitors. Whether you're a gamer, designer, or professional seeking enhanced productivity, we have the perfect monitor to meet your needs. Whether in-shop or custom ordered our inventory features the latest technologies, stunning visuals, and ergonomic designs. Discover the ideal monitor to elevate your computing experience.
Superior Display Technologies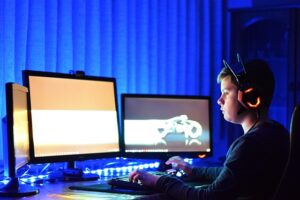 At The Bitworks, Inc., we understand the importance of vibrant and accurate visuals. Our computer monitors feature cutting-edge display technologies such as IPS, VA, and TN panels, ensuring stunning color reproduction, wide viewing angles, and exceptional contrast. Experience lifelike images and immersive visuals with our superior display technology options.
Tailor our Computer Monitors to your Needs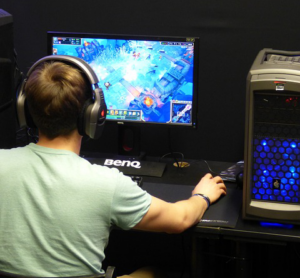 We believe in providing tailored solutions to our customers. Our wide range of computer monitors caters to different requirements and preferences. Whether you need a high-refresh-rate monitor for gaming, a color-accurate monitor for design work, or a widescreen monitor for multitasking, we have the perfect match for you. Choose from various sizes, resolutions, and features to find the ideal monitor that meets your specific needs.
Enhanced Productivity and Comfort
Boost your productivity with our feature-rich monitors. Many of our models offer ergonomic features such as adjustable stands, flicker-free technology, and blue light filters, reducing eye strain during long hours of use. Maximize your comfort and focus on your work with our monitors designed for enhanced productivity.
Gaming Computer Monitors Performance Unleashed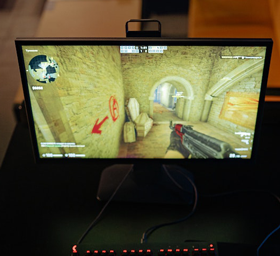 For gamers, we offer a range of high-performance gaming monitors that deliver smooth visuals and immersive gaming experiences. With features like high refresh rates, low response times, and adaptive sync technologies, our gaming monitors ensure fluid gameplay with reduced motion blur and screen tearing. Immerse yourself in the gaming world with our top-rated gaming monitors.
Trusted Computer Monitors Brands and Quality Assurance
At The Bitworks, Inc., we prioritize quality and reliability. We source our computer monitors from trusted brands known for their exceptional performance and durability. Rest assured that you're investing in a high-quality product that meets rigorous standards. Additionally, all our monitors undergo thorough quality assurance checks to ensure they deliver the best performance and longevity.
On-Site Computer Monitor Inventory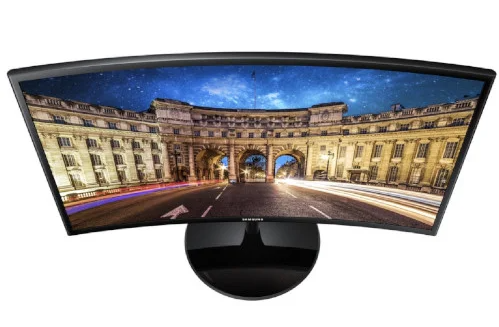 Samsung 27 in. Essential Black Curved Monitor
Screen Size 27" | Active Display Size (HxV) 597.89mm x 336.31mm | Viewing Angle (H/V) 178°(H)/178°(V) | Brightness (Typical) 250cd/m2 | Dynamic Contrast Ratio Mega | Screen Curvature 1800R | Brightness (Min) 200cd/m2 | Response Time 4(GTG) ms | Color Support 16.7M | Peak Luminance Ratio 96% | Resolution 1920X1080 | Aspect Ratio 16:9 | Color Gamut (NTSC 1976) 72% | Refresh Rate 60Hz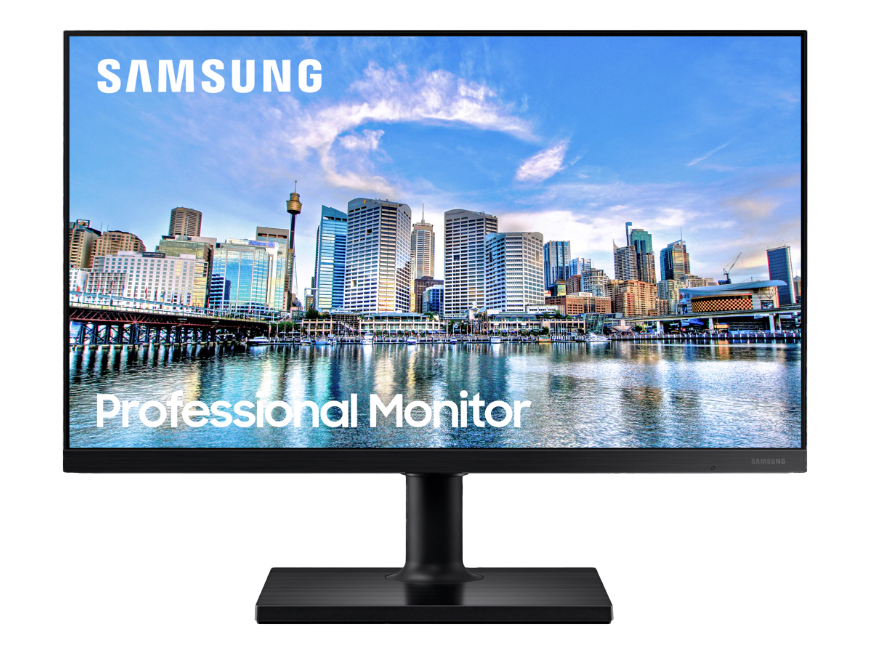 Samsung 24 in. IPS Panel Adjustable Professional Monitor
FT45 Series | 24" (23.8" viewable) | IPS | 1000:1 | 2xHDMI | LED monitor | 1920 x 1080 Full HD (1080p) @ 75 Hz | 250 cd/m² | 5 ms | DisplayPort