Managed IT Services
for Your Business Success
Predictable Costs | Full Spectrum | Go-To Tech Gurus
Why Choose Our Managed IT Services?
Comprehensive Technology Solutions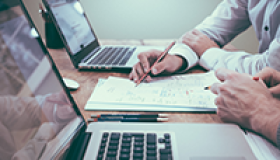 At The Bitworks, we provide comprehensive Managed IT Services that cover all aspects of your technology needs. From network infrastructure and security to software updates and data backup, our team of experienced IT professionals will ensure that your systems are optimized, secure, and reliable. With our services, you can focus on your core business while we take care of your technology requirements.
Proactive IT Support and Monitoring
Our Managed IT Services go beyond reactive problem-solving. We believe in proactive support and monitoring to identify and address potential issues before they disrupt your business operations. Our team utilizes advanced monitoring tools and techniques to constantly monitor your systems, ensuring maximum uptime and minimal downtime. We also provide 24/7 technical support to resolve any IT issues promptly.
Enhanced Cybersecurity Measures
In today's digital landscape, cybersecurity is paramount. We implement robust security measures to protect your sensitive data and systems from cyber threats. Our team employs industry-leading practices, including firewalls, antivirus software, regular security updates, and employee training on best security practices. With our Managed IT Services, you can have peace of mind knowing that your business is protected from evolving cyber risks.
Scalable Solutions for Business Growth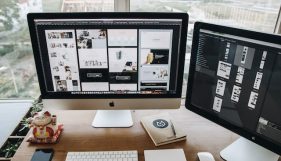 As your business grows, so do your technology needs. Our Managed IT Services are designed to scale alongside your business requirements. Whether you need to add new workstations, expand your network, or integrate new software, we have the expertise to support your growth. Our flexible solutions ensure that your technology infrastructure keeps pace with your expanding business operations.
Cost-Effective IT Solutions
Outsourcing your IT needs to The Bitworks, Inc. can provide significant cost savings compared to maintaining an in-house IT department. With our Managed IT Services, you can eliminate the costs associated with hiring, training, and retaining IT staff. Additionally, our proactive approach minimizes the risk of costly downtime and data breaches, saving your business both time and money.
Get Started with Our Managed IT Services Today
Contact us now to schedule a free consultation and learn how our Managed IT Services can benefit your business.
We Guarantee: quality of work and speed of fulfilment. We always stand for doing our job fast and at the highest level as understand people value their time and money. No worries about delays or unfinished work – it's our warranty policy!