Professional Remote Support
When you encounter computer issues, our professional remote support services are just a call away. Our skilled technicians can remotely connect to your computer, troubleshoot problems, and provide efficient solutions without the need for an on-site visit. Experience prompt and reliable support from the comfort of your location.
Welcome to The Bitworks online support. We allow for remote support during business hours Monday 8:30AM – 5PM. You are welcomed to start a session before our shop opens but must wait until the shop opens and a technician can take your session and assist you. Listed below is the process for setting up a remote session on your computer if you are having issues connecting please follow the following instructions:
When you click the remote support button you will be brought to the Screenconnect Welcome page. Click Start a new session.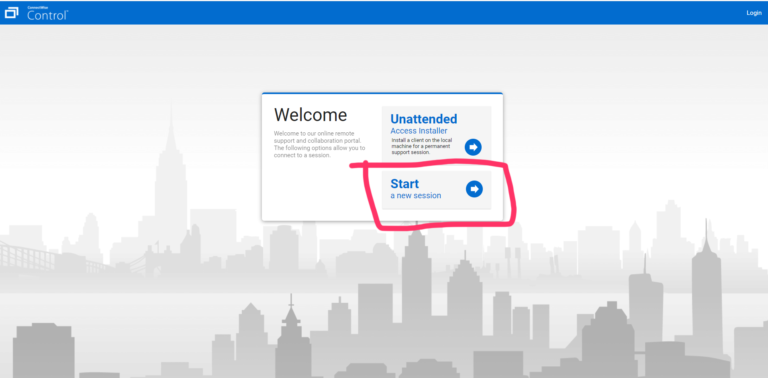 A pop up will appear. Enter your name and click Start Session
A window will come up and ask you to save the connectwise client. Click Save
Once the installer is saved it will download and appear in the lower left hand corner. If you cannot find it or if using Mozilla Firefox, hit ctrl + J.  Your computer may ask for consent, click yes, and then click the run button. The technician may now go onto your machine.